Couples Counselling & Marriage Therapy in Meath
Rewilding your Relationship
Couples Counselling
(Outdoors – Indoors – Online)
Are you a newly married couple struggling with young kids?
Does each conversation lead to conflict when you try to talk about important issues in your relationship?
Trying to recover from an emotional or physical betrayal?

Is someone in your relationship dealing with and addiction?

Has your relationship lost the spark of sexual intimacy?
Did things get worse after the last time you had marriage counselling?
Are you wondering how to separate in a healthy way so as to best protect the kids?
If you've answered yes to any of the above questions, then perhaps Couples Counselling or Marriage Therapy can help.
Before you read on
Double check the name of this website, would you please? I am a psychotherapist who sees clients in nature. Ask yourself, do you want go to couples counselling in the woods by a campfire? Perhaps you do, but there's a possibility that you'd prefer the warmth and comfort of an office. Now while I do see clients for marriage therapy in nature, I often see them from my office in Navan. Relieved and still interested, please keep reading!
Did I mention that I also see couples online? This can be convenient if one you often away for work or have very young children.
My Couples Counselling Approach
I'm trained in Gottman Method Couples Therapy. It's an evidence-based, research-driven approach to marriage counselling. Dr. John Gottman has spent over 40 years studying relationships. He's famous for using his research to predict divorce with almost 94% accuracy. Yes, relationship success can be measured and happiness in the relationship can be improved over time.
Assessment is one of the big key differences between Gottman Couples Therapy and other forms of marriage or relationship counselling.
Ruairí training internationally with Drs. John & Julie Gottman
It might be OK to start an individual session with "tell me a little bit about yourself", but that doesn't work for relationships. Couples usually arrive in my office feeling a sense of overwhelm, distress or grief. Assessment involves conducting a detailed analysis of the relationship. Every couple has strengths as well as weaknesses. By knowing exactly where the couple is struggling, it means I can begin to support your marriage in a more focused way. What does that mean for you? It means you'll spend less time and money in my office and hopefully, feel happier, sooner.
After the assessment, I'll invite you to work through a series of relevant interventions to support your relationship. As you gain confidence with these interventions, you can begin to do them at home. It's then when you'll really begin to feel the positive effects. Most of the tools that I'll share with you are actually pretty simple. But when you get the right tools at the right time, the tide in your relationship, begins to turn from an ocean of conflict, into a sea of tranquillity.
I've trained with the world's experts in Couples Counselling
I feel very humbled and honoured to say that I've trained directly with Drs. John and Julie Gottman. I've learned from the world's experts in Marriage Therapy. I had to fly half-way around the world, but I wanted to learn from the people who know relationships the best. It was an investment in me, and so, take it as an investment in you. I'll bring the best of who I am, with all my skills and experience into my couples work with you. My aim is to help resource your relationship to weather the storms of conflict and difficulty so that you can emerge stronger and more resilient as a couple.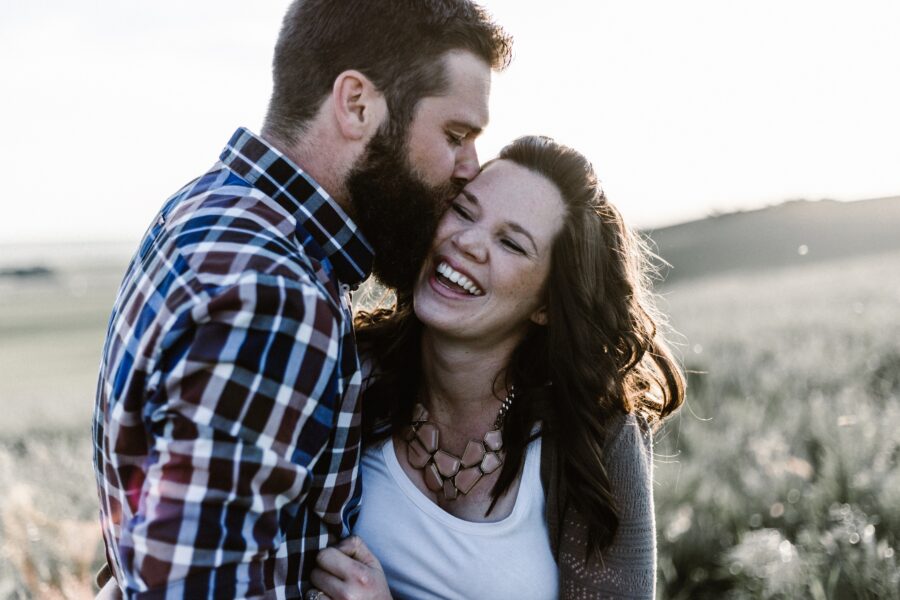 Has my relationship failed if we need Marriage Counselling?
No. Of course not. All relationships experience difficulty at various times. Things are rarely plain sailing. You are two very different people who've decided to spend your lives together. Differences are part of the reason that leads to conflict in relationship. Conflict per se is not actually the issue, however. It's how couples manage and navigate conflict that makes all the difference. Did you know that it takes most couples an average of six years of being unhappy before they reach out for the professional support of a marriage therapist? Yes, six years! Some couples wait even longer.
"How many years have you been feeling unhappy for?
How long more do you want to feel unhappy?"
Some of the challenges that Marriage Counselling can help with
Poor communication

Conflict escalation

Stress of young family

Infidelity & betrayal

Financial stress

Addiction & substance abuse

Lack of intimacy

Sexual Challenges

Differing spending habits
Fertility challenges

Trust issues

Divorce & separation

Mediation

Co-parenting

Trauma

Domestic violence

Mental health issues

Differing value systems
Marriage Counselling can help you learn to:
Overcome conflict and return to love and connection
Develop a sense of friendship and appreciation in your relationship – the key factors for martial satisfaction
Process and recover from old hurts or betrayals
Deal effectively with outside stressors that may be affecting your marriage
Develop a more emotionally and sexually fulfilling relationship
My spouse won't come to Marriage Counselling with me. What can I do?
This situation is more common than you'd think. Usually, one person first realises that the relationship needs marriage counselling. It can take time for the other party to come around. First, be patient. Focus on the positives. Try to help explain the benefits of marriage counselling and how they could help your relationship. The main reason why someone doesn't wish to attend couples counselling is that they're afraid that they'll get nailed. They're afraid that I, the couples therapist, will jump on them for all that's wrong with the relationship. This is not going to happen. Part of my role is help you move away from "me vs him/her" into a "we". It takes courage and vulnerability to move away from the blame-game, but it does lead to a happier and more fulfilling relationship.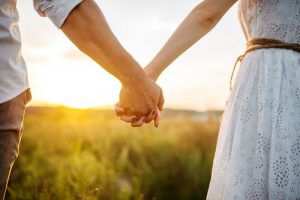 Couples Counselling in Navan
You're in luck. As I mentioned at the top of the page, while I do see couples in nature, I also see them from my practice in Navan. You get to decide what option works best for you.
Marriage Counselling in Drogheda
Good news! Drogheda is just a 25-minute drive to my nature-based practice or to my office practice in Navan. Many couples decide to travel out-of-town for marriage counselling, so this could be an ideal option for you.
I realise that we need marriage counselling. How do I make an appointment?
Simply visit the integrated booking page and choose an appointment at a time that suits you. Please scroll past my online offerings or click on the direct link here for Couples Counselling.
I offer a free, confidential 15-minute phone conversation where you can speak about the issues which you're facing and find out if Nature-Based Psychotherapy or Couples Counselling can help. Please contact me to arrange a telephone appointment.
Contact Us Now to Book Your Appointment
Tuesday to Friday: 17:00 – 22:00
(Max. of 4 appointments per day)
Ready to take that first step towards a happier and more fulfilling relationship?